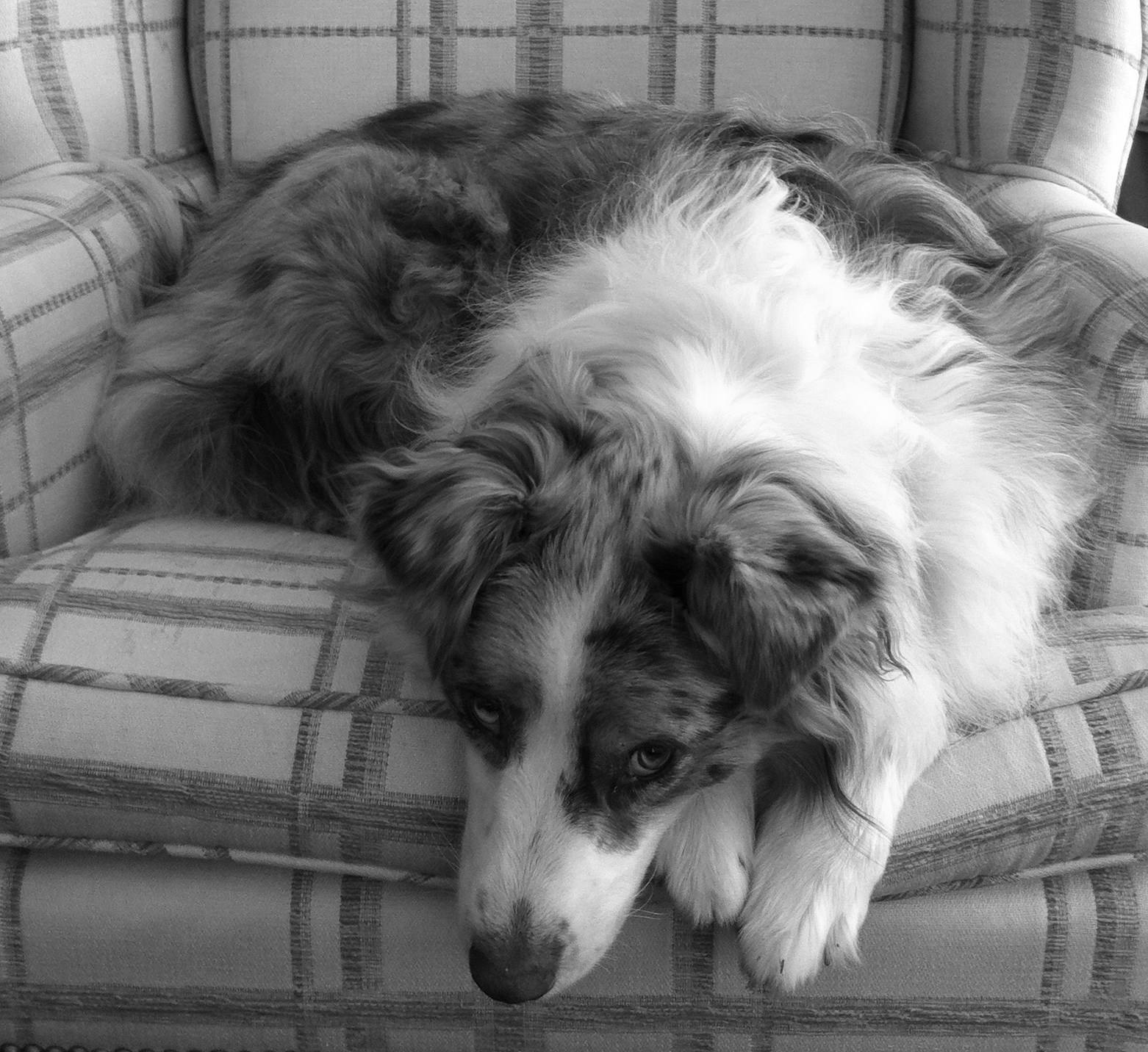 Winter winds sweeping wild scents through an open doorway sometimes prove too much for an unbridled house dog to ignore. Rushing past her hapless gatekeeper with determined curiosity the shifty hound howls:
"You fetch the mail, I'm chasing sunshine!"
And the chase is on! Leaping miniature hedgerows and bounding over circular driveways normally observed only through the windows of her royal chauffeured carriage, the red merle Aussie barks proudly: "Squirrels! Pigeons! Geckos! Watch me run…free! Free! I'm Freeeeee!"
The neighbor three doors down, startled by the surprise afternoon visitor, gestures as if to ask "who are you who is sniffing round?" A distant voice answers the commotion: "Rascal!"
Across the street a fraught golfer dives into a sand trap…oh, there's a stroke of luck…claims his missing link.
"Rascal!" Spotting her leather training leash waving overhead the domestic fugitive suddenly turns homeward and races toward amnesty.
"Sit…stay." Obedience.
"Did you enjoy yourself?" Wide grin. "Again, again! I want to run again!"
"Oh no you don't, Silly. Fetch the mail!"