Liftoff! 'Time Standing Still (Apollo 2020)' is now orbiting across the musical universe!
This sublime fingerstyle acoustic guitar instrumental inspires the heart, mind and soul with new age, chill, spa, and world fusion influences. You can spin the first single from 'The Apollo Sessions' on iTunes, Apple Music, Spotify, Google, YouTube, Amazon, CDBaby, and many more.
Please follow on your favorite music site and feel free to share!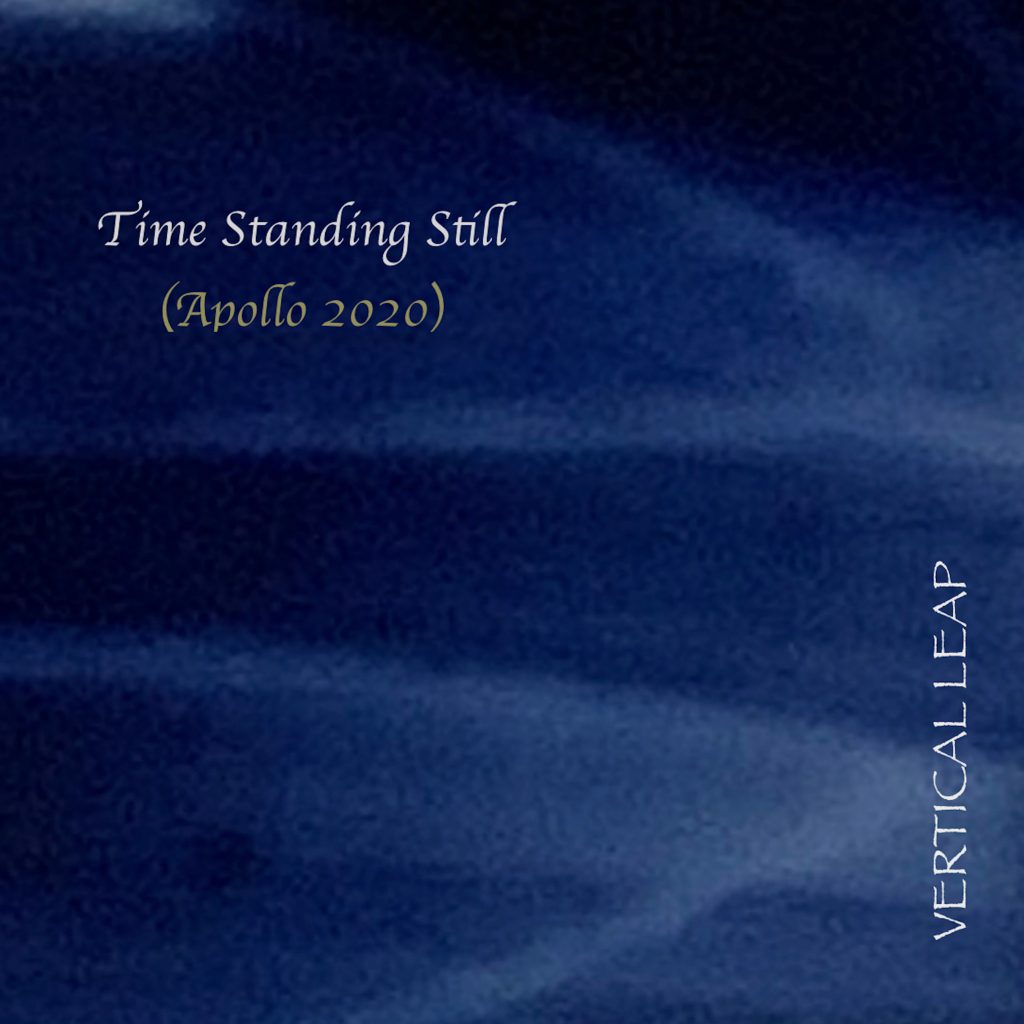 Here is the short story behind the new album:
'The Apollo Sessions: Vertical Leap Remastered' showcases ten radio and fan-favorite instrumental tunes selected from four different albums. A signature thread weaves these tracks into a vibrant melodic tapestry exhibited in the unique mosaic style of Vertical Leap, spanning new age, chill, bossa nova, avant-garde jazz, world fusion and other influences.
"I have always treasured these compositions and recordings, both for the performances and how they expressed my life experience at the time. Sitting at my studio console listening to playback on Apollo, I knew I could update the production, sonically, and share modern state-of-the-art sound quality with fans. The task of remastering and choosing a running order proved a balancing act because people hold a certain appreciation for the original versions and when they first heard them. I was mindful of this perspective throughout the process and I really enjoyed hearing it all again, especially since each one still resonates with me. I was present in the moment and challenged myself to produce something interesting, then and now."
"The timing was also right to revisit these tunes for reissue as I initially prepared to arrange and record new material. I have enjoyed working in the studio for several years producing other artists as well as composing across diverse mediums. Yet my creative spirit always soars with the intimate passion of an acoustic guitar and improvising on my recently commissioned custom "Dove" has roused the imagination. So I am excited about releasing 'The Apollo Sessions' for fans old and new to explore in 2020 before embarking on that thrilling journey."
I hope you enjoy the tunes and visit again soon!
Elevate and Celebrate!
G3