On Digital & All Streaming Media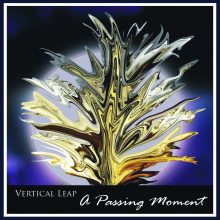 Pantomime vignettes vis–vis destiny and fortune staged in eclectic jazz, pop and contemporary classical settings.
Fall of A Sparrow (orchestral)
Altair
A Little Magic
A Little Magic Groove
Laughing Clown
Wheel of Fortune
Pantomime Twain
The Ruse
A Passing Moment
Fall of A Sparrow (band)
Liner Notes
All songs composed and produced by George Mahn, III,
Gentry Avenue Productions/ASCAP
*Fall of A Sparrow (orchestral & band) composed by George
Mahn, III and John Adams (courtesy of Congruent Music Co.)
Original Artwork and Cover Designs by Cheryl Morris
Distributed by Gentry Avenue Productions
(P) © 2009 Gentry Avenue Productions. Made in U.S.A. All Rights Reserved. Unauthorized duplication is a violation of applicable laws.
Released: 2009