On CD, Digital & All Streaming Media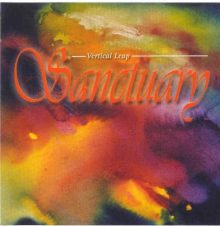 Unique contemporary acoustic/electric progressive sound integrates opposing musical styles spanning pop, rock, jazz, new age and classical to express light and dark elements within the human spirit.
Shadows Fall
No Word From You
Time Standing Still
Turned All Around
Elusive Spirit
Inner Sanctum
Sanctuary
In The Light
Sounds Of Love
Spring Follows Winter
Liner Notes
All songs composed, arranged and produced by George Mahn, III,
Gentry Avenue Productions/ASCAP
Featuring: John Adams fretted and fretless electric basses (courtesy of Congruent Music Co.); George Mahn, III vocals, acoustic and electric guitars, synthesizers
Recorded at Gentry Avenue Productions, August-December, 2001
Mixed and mastered by Tim Cissell (Tim Cissell Music)
and George Mahn, III
Original Watercolor Art and CD Cover Designs by Cheryl Morris
Manufactured by Crystal Clear Disc & Tape, Dallas, Texas
Distributed by Gentry Avenue Productions
(P) © 2002 Gentry Avenue Productions. Made in U.S.A. All Rights Reserved. Unauthorized duplication is a violation of applicable laws.
Released: 2002