On Digital & All Streaming Media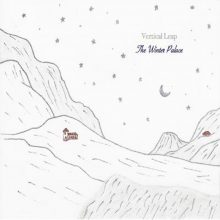 Explore adventure and romance as well as the balance and contrast between sublime melody and vivid imagination. A series of original themes and scores set for the Silver Screen.
Zenith (Overture)
Thresholds
Celestial
Call To Arms
Shadows
Fantasy
The Tower of Travail
Vilano
The Promise Kiss
Liner Notes
All songs composed and produced by George Mahn, III,
Gentry Avenue Productions/ASCAP
Distributed by Gentry Avenue Productions
(P) © 2010 Gentry Avenue Productions. Made in U.S.A. All Rights Reserved. Unauthorized duplication is a violation of applicable laws.
Released: 2010