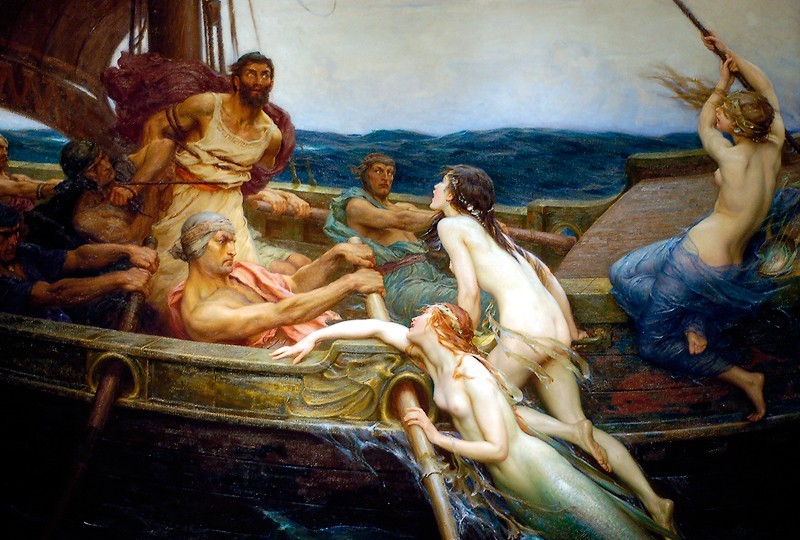 As Sirens Kiss Fate is an instrumental tune that evokes the Greek myth of the Seirenes who lured sailors to certain peril with a bewitching song after abandoning their search to save the goddess Persephone.
(Listen: Reflections)
The poet Orpheus guided the Argonauts past the sea nymphs safely by drowning out their music with his song. Odysseus also avoided their temptation by being bound tightly to the mast while his men blocked their ears with wax. The Seirenes were so distressed to see a man resist their song and escape that they threw themselves into the sea and drowned.
(Ulysses and the Sirens by H.J. Draper)