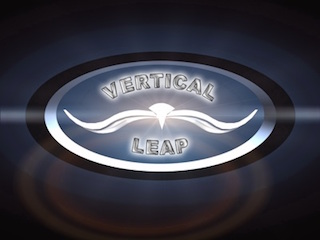 Amazing how time flies! This week marks thirteen years since Vertical Leap debuted on the air. "Time Standing Still" and "Inner Sanctum" entered regular radio rotation on January 31, 2003 and I've been extremely fortunate to see these tracks continually broadcast on both domestic and international stations as well as SiriusXM satellite and various internet channels.
The fanfare actually started a couple of months earlier with a great album review by Les Reynolds for Indie-Music.com (you can still read it here: http://goo.gl/zTL9vb ). His response proved that I wasn't totally crazy!
Soon I partnered with Marketing International to amp up my grass roots promotions for Sanctuary and the comprehensive media campaign lead by publicist PJ Birosik opened doors to the future. Recording station IDs was fun! The title track of my next album, A Passing Moment, and "The Ruse" expanded the mix followed by tunes from The Winter Palace and Reflections.
One sheets and radio reports only tell part of the story, of course. Digital media transformed the marketplace and now data for streaming services appears alongside radio performance statements. I'm astounded by the interest of listeners worldwide!
We lost PJ some years ago but I am forever grateful for her insight and guidance for a DIY unknown launching an indie artist career at the dawn of the new millennium. From composing and recording to film scoring and producing other artists in the studio, I still love life and music and exploring new ideas.
As always, I appreciate every one of you who travels through time with me!
Elevate and Celebrate!