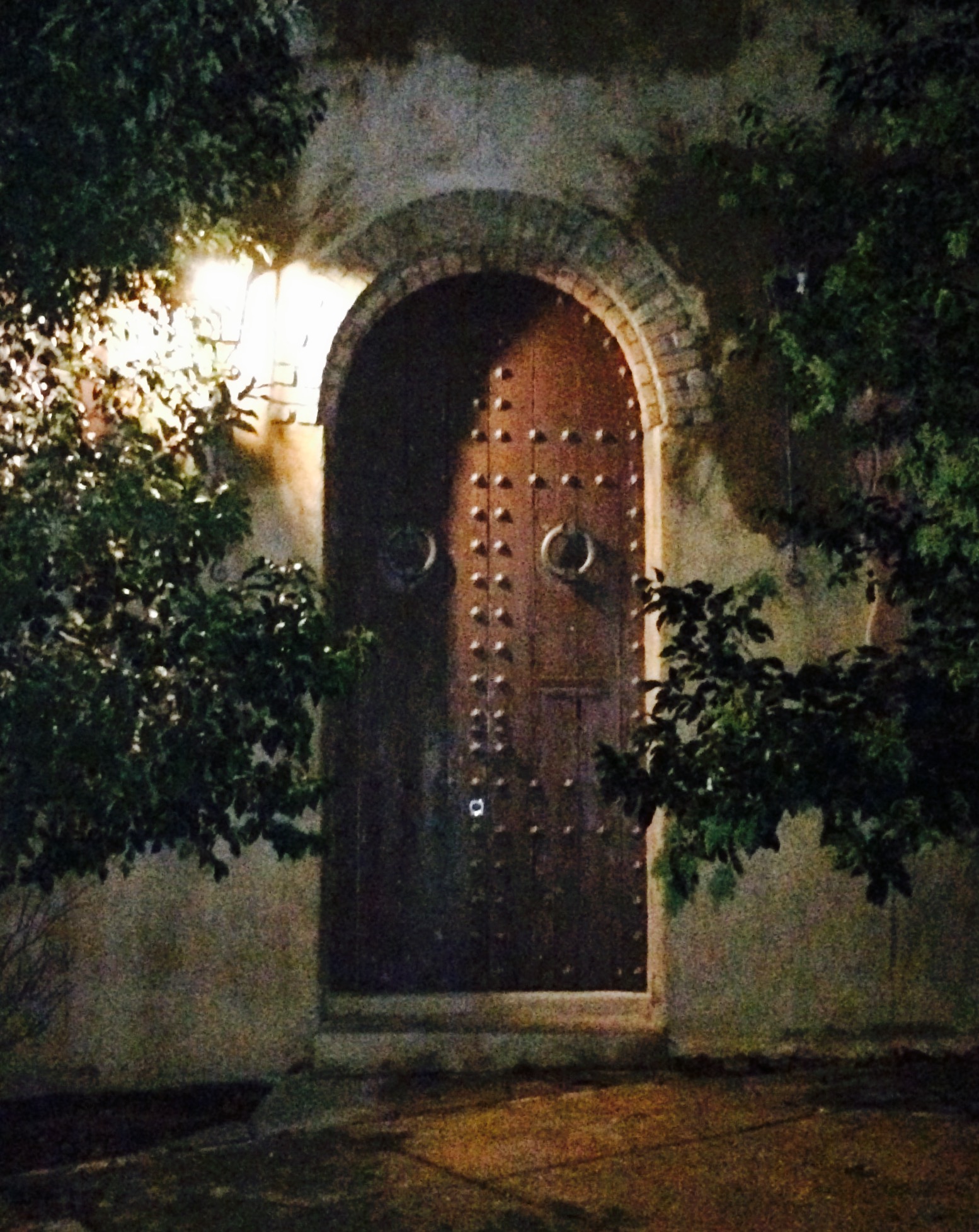 Reflecting on an autumn evening…

Nothing new to report. I pulled back thick patterned curtains this morning to see another season, another dawn, another moment watching for sunrise to usher peace into my soul. Alive. A wonderful blessing, today.
I've pushed a lot aside over the past year or so yet even as the blog has fallen idle and new music silent my spirit still sings amidst this crazy race of life. In the true spirit of The Tower of Travail, managing a recording studio and producing projects for other artists has been quite exciting, albeit demanding, in addition to the responsibilities of running my own indie music biz. Creative ideas continually germinate and there's so much to write and compose, time permitting.
Fortunately, I was able to get away this past weekend for a wonderful visit with dear friends during an annual party in the Texas Hill Country. The home fires burn constant at Bennett Ranch and everyone is always welcome. Oh, and there's the thrill of shifting the Audi into Sport mode all along those winding country roads! Woohoo!
If distant winds don't raise your wings once in awhile then you weren't born to fly. So here I am again in this fantastic year of travel and what a panoramic flight I've enjoyed, from Dallas to the ozark hills of Missouri and onward to a haunted hotel in Eureka Springs, the busy streets of Brooklyn and Manhattan, the rain forest volcanoes of Maui, the desert valleys of Phoenix rising to the mint-strata canyons of Sedona, a cozy log cabin outside Cobden, back to the Show Me State, and southbound to a stone ranch house west of Fredericksburg.
Awesome adventures! Alumni weekend, mini holidays, family vacations and friendship celebrations, I am grateful for so many benevolent people in my life. Plus my Silly Rascal barking impatiently until I return home!
Just yesterday I landed in the unique quietude of a charming Italian styled estate B&B featuring rustic luxury antiques, working hearth with real fire-resistant logs (I prevailed), an underground chapel with adjoining grotto, a theatre, spa and so on. Where might one find the "world's largest" cap gun museum, inquiring minds want to know?? Yep!! And by some odd stroke of luck this bachelor got upgraded to the Bridal Suite (must be the full moon…upon returning from dinner this evening I was greeted by an amorous exotic feline lounging on my stoop)!
Ah yes, then there's the mosaic tiled rooftop veranda where I presently sit perched among sleeping flocks while writing a bottle of indigenous wine. Over the lengthy cement driveway below arises amazing views of the pink granite pluton batholith known as Enchanted Rock. I climbed E-Rock last summer though I first stood at the base twenty years ago…but that's another story.
Now, just a couple of days relaxing and writing, placing events and ruminations of the past few years into context. Space to stretch and time to reflect, free from distractions, not to escape but to prepare, clearing a way through the forest to see what lies ahead.
Here autumn arrives later and spring sooner. Golden brown sun dried leaves pave rocky stream beds where obscure deer trails open through tall yellow grassy meadows leading toward rugged mountainsides. Beautiful serenity. There was a time when I appreciated so many hours alone. But the hours have passed too long, leaving the dreams of youth scattered across the milieu where mortality looms insignificant in the shadows of ancient rocks and trees.
Among the many wonders and phenomenon of earth and sky, I've seen the greatest joys shine in the eyes of love. How she could not speak the love in her eyes vexed my heart long ago. I suppose everything arrives in its own time. After my father died I quit worrying, waiting. He often quoted my grandfather, "If you can't laugh then you're defeated." I've learned to laugh across both the mountains and the valleys. I don't count my blessings, I contemplate them.
Indeed, I've learned to savor the moment. Only God knows what the future holds and the fiery sun fading over this luminous horizon offers no guarantee of tomorrow. Far from the mirrored city a gazillion stars pierce midnight sky and dawn approaches just over the white oak bluffs. Each tells its own tale and taken altogether shares a promise of wisdom and hope written into life. I might drift off before sunrise and that's ok. All's quiet tonight.

©2015 GWMIII. All Rights Reserved.