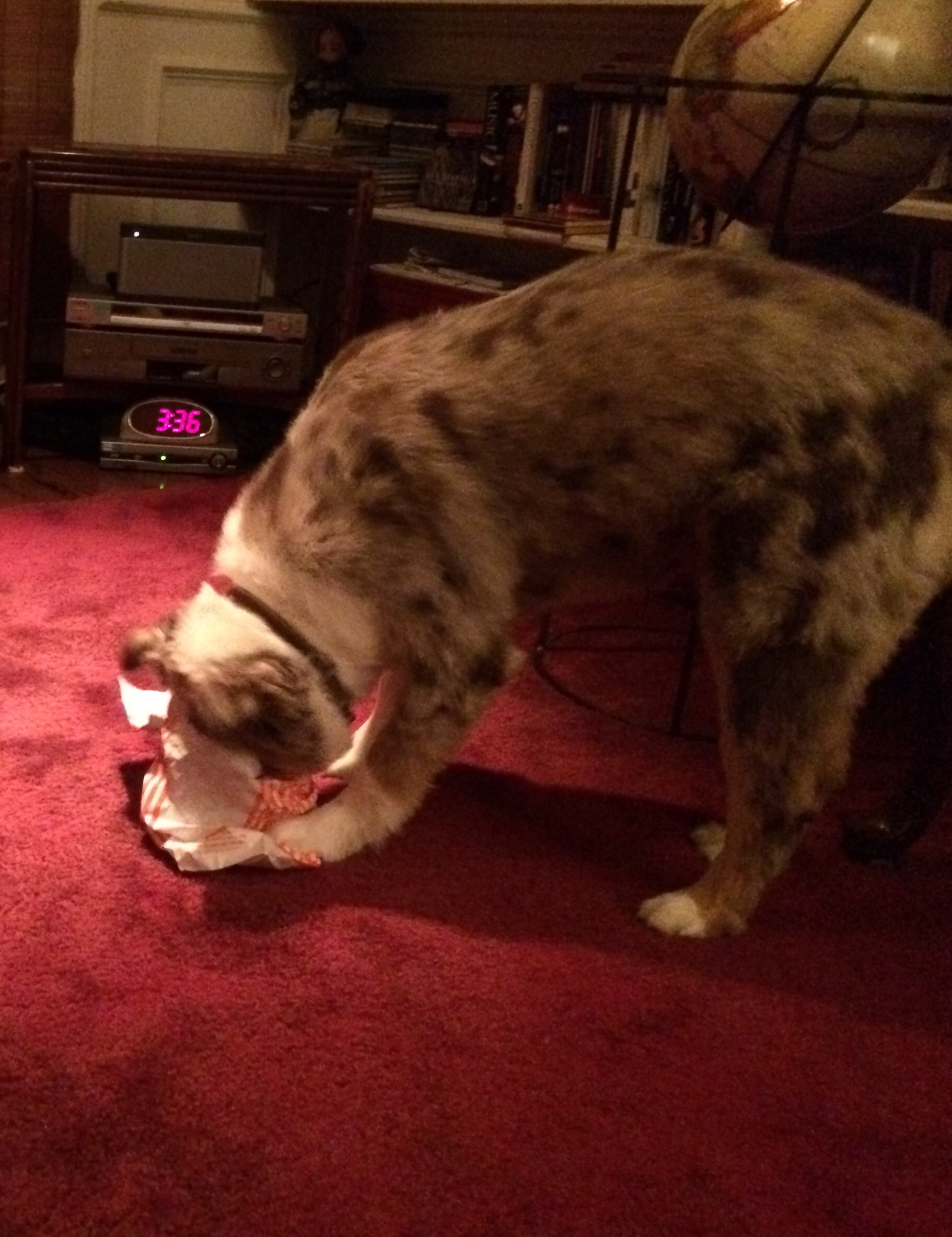 Walked in at 3:00 with dinner in hand,
Silly Rascal sniffed out other plans…
How could I ignore those puppy eyes
When she looked up and begged,
Please??? Give me fries!!
Aussie sat on her stub tail
and stood on her pretty head,
Danced all over but still to no avail.
Oh Silly Rascal,
Burgers aren't for you!
Instinct jinxed her brow
And before I could even blink,
Aussie chomped another chew!
Bye bye steak fries,
Rascal's on the prowl!