Excited to share my latest project which I am co-producing: The Bob Dance Texas Blues Festival 2017 benefiting Homeless Veterans of Dallas! http://regogorecords.com/showcases/bob-dance-texas-blues-fest/

Regogo Records and Paul Rego
Present
​Bob Dance Texas Blues Festival 2017
Benefiting Homeless Veterans of Dallas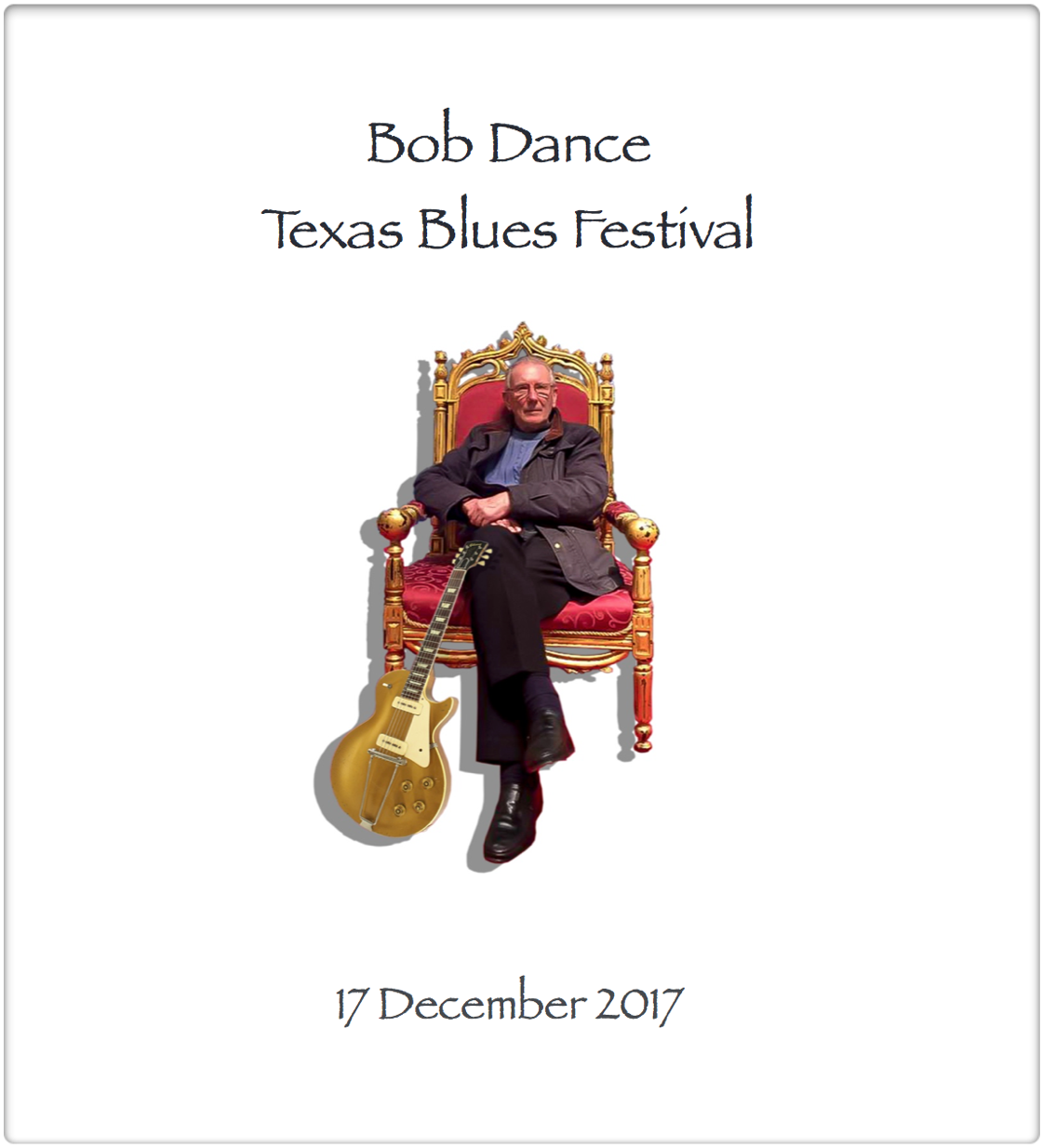 Join us for the 2017 Bob Dance Texas Blues Festival presented by Regogo Records benefiting Homeless Veterans of Dallas!
Our inaugural event features live performances by Texans playing Texas Blues, featuring the Buddy Whittington Band (John Mayall, Point Blank, The Sidemen), just returning from a European tour with the John Mayall Trio, and opening act Boxcar (Armstrong, Roller), the emerging Regogo Records Studio Band. This 2017 event is only the start of our new annual tradition exploring Texas rhythm and blues music and artists!
The night will include complimentary award winning mini-margaritas, taco bar, and light bites from the amazing La Comida in Addison, spirits by Sauza and favourite assorted brands, beer by Peticolas Brewing Company, and many other goodies and surprises. Dress code is casual party FUN.
Our 2017 Bob Dance Texas Blues Festival will welcome and collect coats, blankets, and sleeping bags for the Homeless Veterans of Dallas. Each person attending is invited to bring a new or lightly used item to be contributed at the event entrance.
General Admission:
All-inclusive tickets are $30.00 per person ($35.00 at door). Limited number, subject to availability.
This is a private event and is by invitation and acceptance only.
Entry at 5:15pm. Food and beverage service begins at 5:30pm.
The bands will play from 6:00-9:30. The party will end at 10:00.
Bring your ticket stub to La Comida in Addison and receive a free house appetizer!
Tickets ON SALE now at https://bobdancetexasbluesfest.eventbrite.com
This event will be about the Music, so come prepared to respectfully listen to the bands while performing, and eat and drink and talk and party in between. Come support Texas music and artists and have fun!
Our Sponsors this year include:
Paul Rego
Regogo Records
La Comida
Sauza
Peticolas Brewing Company
Please remember to Drink Responsibly and use a ride service if necessary. All Guests must be 21+, with a Valid I.D. 1715206
Located just north of Uptown Dallas and the Design District, Regogo Records is a state-of-the-art recording studio that hosts live performances for up to 400 people in a premier private event space with a bar and lounge area.
https://www.regogo-records.com/blues-festival